Bill Noertker

---
bassist, composer, educator
bass is the foundation of all modern music
---
Saturday, October 1, 2016
2pm

•
San Francisco Waldorf High School Lecture Series
presents
Curious Worlds: The Art & Imagination of David Beck
followed by post-screening Q&A with the artist David Beck,
award-winning filmmaker Olympia Stone, and composer Bill Noertker
•

Free Film Screening
Reservations are recommended
online reservation form
here

•

Koret Auditorium

de Young Museum, Golden Gate Park
50 Hagiwara Tea Garden Drive, San Francisco

click here for more info
---
Sunday, October 16, 2016
7:30pm
•
Melanchoholics
David Beck - baritone sax, compositions
Bill Noertker - contrabass, compositions
•
Oi/Noertker Duo
Mark Oi - electric guitar, compositions
Bill Noertker - electric bass, compositions
•
Outsound presents the SIMM Series
at Musicians' Union Hall
116 Ninth Street (near Mission)
San Francisco CA 94103
$10-$15 sliding scale


---
Curious Worlds' director Olympia Stone interviews Noertker
about soundtrack composing and
his collaborations with sculptor David Beck.

read the interview
here
---
new CDs now available
purchase CDs here
---
duet with dancer Sarah Cates Lyman during
Sharp & Fine Dance Company's
"The Code Word is Orange" performance
---
Noertker's Moxie
CDs available!!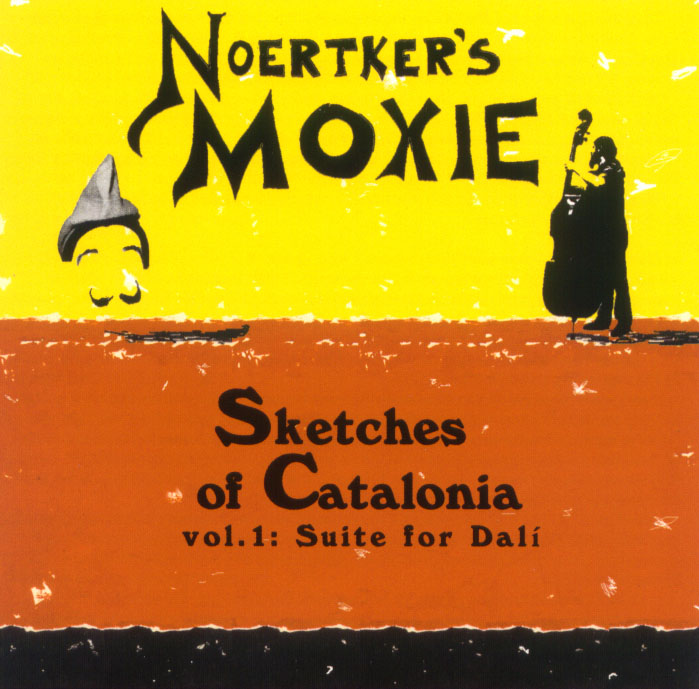 click an image for details

to hear a sample click
here
---
---
social networking links
---
website updated 09/26/2016
---
I respect the intellectual property of others.
If you believe that your work has been copied in a way that constitutes copyright infringement
contact me and the material will be removed.

---
web site designed by Gert Rude Music Marketing
and maintained by Bill Noertker
© 2016William Noertker